In News
For the second year in a row the CSW returns in Albania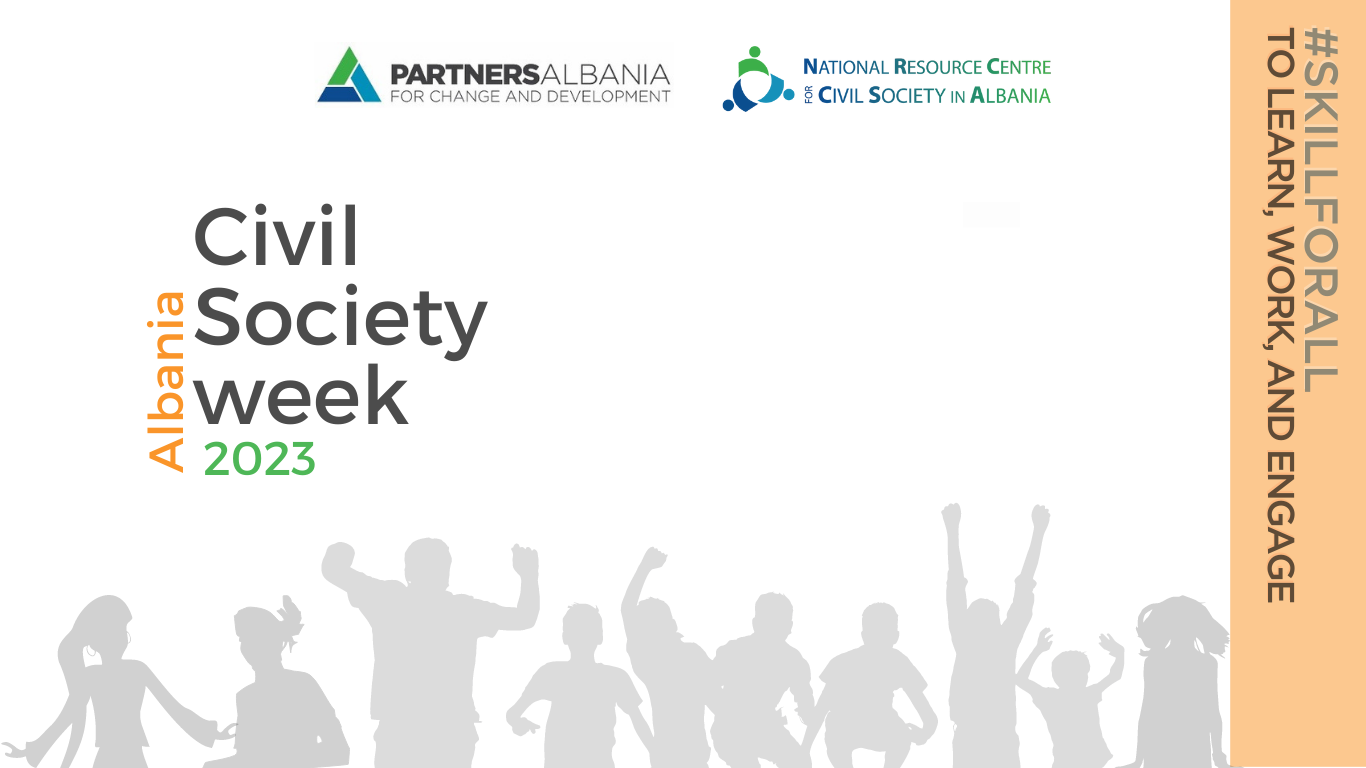 Civil Society Week (CSW) is a national annual thematic activity, that includes a series of events and dedicated space to the work and promotion of the activity of civil society organizations and activists across the country.
With a series of events held by civil society organisations across the country, between 29 May-3 June 2023, Civil Society Week 2023 will provide opportunities for networking and inter-institutional dialogue on important issues for the sector and beyond.
This year theme is "Skills for all: to learn, work and engage" following the European Commission decision to make SKILLS as an overarching theme for the European Year 2023. We invite all organisations, networks of organisations, and civil society activists to participate in this event and make Civil Society Week a part of their activities all over the country.
For more, read here the Information Brochure of the Week.
For more on last year's event, find here the Summary of Civil Society Week 2022!